These three drawings were all inspired by the buildings of Antoni Gaudi, but I tried to draw them in three very different styles. I don't have a scanner so these are photos of the originals, so please pardon the poor quality! (And please click on image to see full view.)
This first one I drew at Gaudi's famous unfinished cathedral, the Sagrada Familia. Every part of that building was stunning and unique, I spent hours there...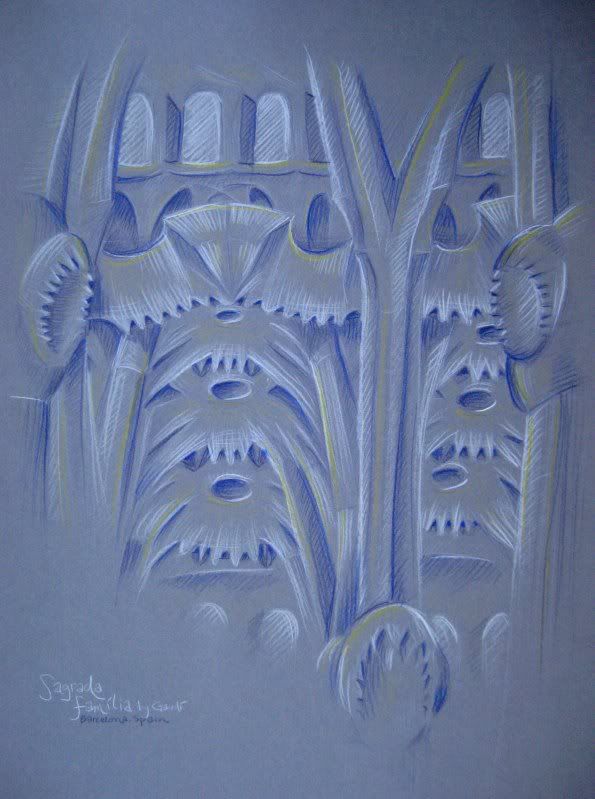 This one was inspired by Casa Batllo, but I took the organic art nouveau shapes of the windows and distorted them even more.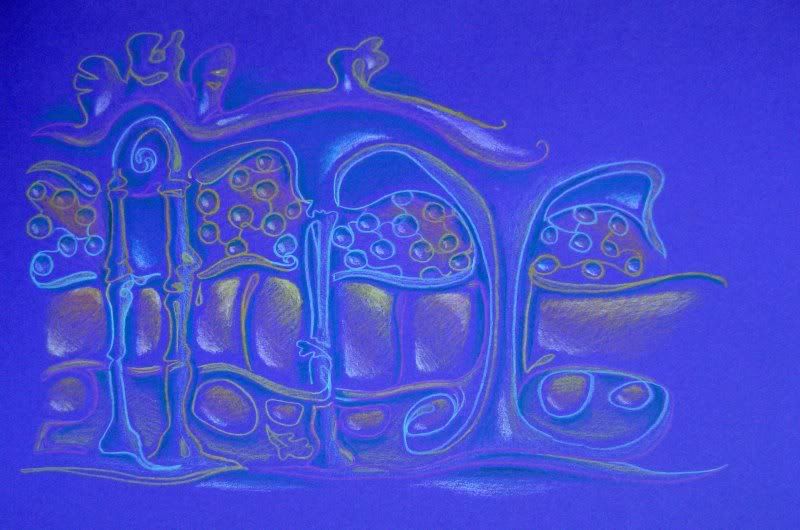 I drew this one at Parc Guell. Instead of clean graceful lines, I rolled my pen between my fingers while drawing this so I could embark on some unpredictable paths.
KARAT has made a visit to Barcelona! These copper etchings depict the front and back of a single postcard. (A postcard to Barcelona from inside Karat's head) It's located next to a piece by Spanish artist Paz in the Bari Gotic (Gothic Quarter) on the street Baixada de Santa Eulalia, where apparently Saint Eulàlia was put in a barrel with knives stuck into it and rolled down the street. Wow. (See, there's a shrine to her)